I recently hosted "Cause and Effect" on WRIR.   The show highlights connections and influences between bands, artists and subjects.  The subject I chose to explore was something I remember from my childhood and probably went a long way toward cementing my love for heavy music.  I love all music, naturally, but the heavy stuff has always resonated with me, often literally.
The Satanic Panic is a term that's been used throughout history whether it's the Salem Witch Trials or the moral panic surrounding certain  works containing perceived evil influences in the 70s, 80s and 90's of the 20th century.
The Parents Music Resource Center (PMRC) was an organization formed in 1985 by a group of prominent American women, including Tipper Gore, the wife of future Vice President Al Gore. The PMRC's primary concern was the explicit content found in some popular music, particularly in rock and heavy metal genres. They believed that such content was harmful to children and teenagers and needed to be regulated.
Click WRIR's logo to see the show post with the playlist on WRIR's website.  Listen to the show by clicking the link "Play show".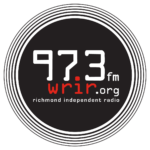 Here's a Spotify playlist with a few additional songs that didn't make the show due to time.  The playlist could have been hundreds of songs long.
Full playlist with notes and background on some of the songs.  Click on the album name to read more on AllMusic.
Slayer – Raining Blood (SP)
Black Sabbath – Black Sabbath (SP)
In 1988, a Geraldo Rivera documentary called Devil Worship: Exposing Satan's Underground aired which depicted metalheads as blood drinking, grave robbing, sacrilegious hooligans.  It then went on to discuss a series of murders involving young people linked with devil-worship.  The most notorious of them all was Thomas Sullivan, a 14-year old who stabbed his mother to death, and just so happened to be a fan of Black Sabbath (a common theme among the crimes of this ilk Rivera used for his agenda).  Ozzy Osbourne would also appear as a guest via satellite, and when asked about the connection between his music and a number of the crimes that had been mentioned, he was more or less cut off before he could give a substantial defense.
Robert Johnson – Cross Road Blues
Album: King of the Delta Blues
According to legend, as a young man living on a plantation in rural Mississippi, Johnson had a tremendous desire to become a great blues musician. One of the legends often told says that Johnson was instructed to take his guitar to a crossroad near Dockery Plantation at midnight. (There are claims for other sites as the location of the crossroads.) There he was met by a large black man (the Devil) who took the guitar and tuned it. The Devil played a few songs and then returned the guitar to Johnson, giving him mastery of the instrument. This story of a deal with the Devil at the crossroads mirrors the legend of Faust. In exchange for his soul, Johnson was able to create the blues for which he became famous.
ACDC – Let Me Put My Love Into You Babe (PMRC-Filthy15)
Iron Maiden – The Number of the Beast (SP)
Album: The Number of the Beast
Frank Zappa – Porn Wars (PMRC)
Album: Frank Zappa Meets the Mothers of Prevention
Zappa took the audio recorded at the PMRC hearing and loaded bits into a sampling machine called a synclavier.  He then created a composition using the audio from the hearings and overlaid musical insturmentation and programmed music over it to create a soundscape. 
Ozzy Osbourne – Mr Crowley (SP)
This song is about Aleister Crowley (1875-1947), a British practitioner of black magic. Known as "The Wickedest Man Alive," Jimmy Page based some of the Led Zeppelin album covers on his work.  Bob Daisley, who was the bass player on the album, wrote some of the lyric for this song. Daisley explained: "I wanted to look at the darkness and question Aleister Crowley. 'Aleister, what were you thinking?' You know. All this darkness and negativity. So that was a snag that I put on it."  This was common in Ozzy's lyrics.  Often, while listeners thought he was praising a dark subject, he was questioning it. 
Judas Priest – Eat Me Alive (PMRC-Filthy 15)
Prince – Darling Nikki (PMRC-15)
American social issues advocate Tipper Gore reportedly co-founded the Parents Music Resource Center (PMRC) in 1985 because she witnessed her daughter Karenna, who was 11 years old at the time, listening to "Darling Nikki". As examples of what they meant, PMRC published a list of 15 popular "filthy" songs, with "Darling Nikki" first. The PMRC would later become known for leading to the use of the well-known Parental Advisory sticker on album covers.
Queen – Another One Bites The Dust (allegations of backmasking)
In the early 80s, "Another One Bites the Dust" was one of many popular rock songs that Christian evangelists alleged contained subliminal messages through a technique called backmasking. It was claimed that the chorus, when played in reverse, can be heard as "Decide to smoke marijuana", "It's fun to smoke marijuana",or "Start to smoke marijuana".A spokeswoman for Hollywood Records (Queen's current US label) has denied that the song contains such a message. The song does, however, contain a backmasked piano, which can be heard clearly when it is played backward.
Mercyful Fate – Into The Coven (SP, PMRC-Filthy 15)
Ironic that the only song on the PMRC's "Filthy 15" witchhunt against supposedly suggestive music list that is actually about witches and is essentially an instruction manual for how to join a witches' coven. "Howl like a wolf/And a witch will open the door," King Diamond sings. "Undress until you're naked/And put on a white coat/Take this white cross and go to the middle of the ring." 
Megadeth – The Conjuring (SP)
Album: Peace Sells…But Who's Buying
One of several Megadeth songs referencing the occult, witchcraft or black magic.  In an interview, Dave Mustaine said, "I used to do black magic when I was a kid, and I put a hex on a dude and his leg kind of got messed up. The other one was, I put a sex hex on this girl and the next night she was in my bed, so I think that it worked."
John Denver – Rocky Mountain High (PMRC) (targeted for promoting drugs)
Album: Rocky Mountain High, Greatest Hits
WASP – The Heretic (SP, PMRC)
Their song "Animal (F*uck Like A Beast)" was one of the PMRC's Filthy 15.
Venom – Possessed (PMRC-Filthy 15)
Targeted for promoting the occult
Written by lead singer Conrad "Cronos" Lant and guitarist Jeff "Mantas" Dunn, this piece of British speed metal is about a man who is possessed by the Devil. Satanism is a common theme in Venom's oeuvre, but it's all in good fun. Cronos said in Kerrang!: "I don't preach Satanism, occultism, witchcraft or anything. Rock & roll is basically entertainment and that's as far as it goes."
Twisted Sister – Under The Blade (PMRC)
Ee Snider got the idea when guitarist Eddie Ojeda needed surgery, and was afraid of going "Under the Blade."  Said Snider: "It was about the fear of operations. I think people imagine being helpless on a table, the bright light in their face, the blade coming down on them, and being totally afraid that they may wake up, who knows, dead, handicapped. There is a certain fear of hospitals. That is what, in my imagination, what I see the hospitals like."
In 1985, the newly founded Parents Music Resource Center (PMRC) accused Twisted Sister of promoting rape, bondage, and sadomasochism in this song. Dee Snider took a stand against their agenda at a Senate hearing, pointing out that the lyrics to this song have absolutely nothing to do with any of the offenses, and that the "Washington Wives" who comprised the group were projecting their fantasies into their interpretation.
Lil Nas X – Montero E (Call Me By Your Name) (2021)
Since Lil Nas X released the music video for Montero (Call Me By Your Name) it has turned him into one of the most controversial pop stars on the planet. The video, which features the rapper sliding down a pole to hell before giving the devil a lap dance, has garnered criticism from conservative politicians and commentators, who say the song encourages devil worshiping and scandalizes young fans.  In a note written to his younger self about the release, Lil Nas X (whose real name is Montero Lamar Hill) said he had created the video hoping to further normalize queerness. "I know we promised to never be 'that' type of gay person, I know we promised to die with the secret, but this will open doors for many other queer people to simply exist," he said.
The Beatles – Helter Skelter
Charles Manson told his followers that several White Album songs, particularly "Helter Skelter", were part of the Beatles' coded prophecy of an apocalyptic race war.  According to Los Angeles Deputy District Attorney Vincent Bugliosi, who led the prosecution of Manson and four of his followers who acted on Manson's instruction in the Tate-LaBianca murders, Charles Manson told his followers that several White Album songs, particularly "Helter Skelter", were part of the Beatles' coded prophecy of an apocalyptic war in which racist and non-racist whites would be manoeuvred into virtually exterminating each other over the treatment of blacks
Black metal (these dudes have actually professed to digging the devil):
Mayhem – Deathcrush
A band that actually lived up to the evil reputation.  It's Swedish black metal which is on a whole other level.
Took name from the Venom song "Mayhem with Mercy"
Influenced by Venom, Death, Motorhead, Black Sabbath, Slayer, Celtic Frost
One of the members (Euronymous) used Dead's suicide to foster Mayhem's 'evil' image and claimed Dead had killed himself because black metal had become 'trendy' and commercialized
Gorgoroth – Destroyer
Self-described Satanic band who have drawn controversy due to some of their concerts, which have featured impaled sheep heads and mock crucifixions. The band is named after the dead plateau of darkness in the land of Mordor from J. R. R. Tolkien's fantasy novel The Lord of the Rings. 
Front man (at the time of this album) Gaal featured in the films:
2005: Metal: A Headbanger's Journey (documentary)
2007: True Norwegian Black Metal (documentary)
2012: Flukt ("Escape") (drama) – as "Grim"
2022: Heavy Metal Saved My Life
Bathory – A Fine Day To Die
Bathory was a Swedish black metal band formed in Vällingby in March 1983. Named after Hungarian countess Elizabeth Báthory, they are considered pioneers of black metal (alongside Venom and Mercyful Fate) and Viking metal.  Their first four albums have been described as "the blueprint for Scandinavian black metal. 
The album Blood Fire Death, although mostly black metal, includes some of the first examples of Viking metal.  The band was named for a Hungarian Countess who was a Hungarian noblewoman and alleged serial killer from the family of Báthory, who owned land in the Kingdom of Hungary (now Slovakia). 
All the bed music is from these horror movie soundtracks:
And here's the full list, the PMRC's "Filthy 15" and their offenses.