<Voodoo Fishermen Images        <<Voodoo Fishermen
Various odds-n-ends and archival detritus.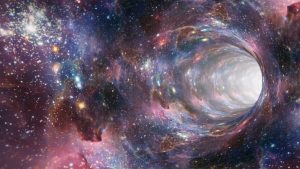 The Voodoo Fishermen started as Gance, Barfy and Dave Weird (intentional spelling) who left in the early 2000's to spread his wings and grass skirt of influence elsewhere, but always remained within arm's length.  Lezar Wolf (Qeetus, Synvious) is now on bass after stints and appearances by Eric Helm, Todd Hipps, Corby Faye and others.
---
Classic MP3s
Some old versions of classic VF songs.  Taken from a collection called "Classic MP3's" curated by Gance.  Recordings were done at various times by the band, by Rob Teague and by Kyle Crosby.   If sax parts are present they are played by Jimmy "The Hitman Jimmy G" Ghaphery.  Other appearances include Todd "Toff" Hipps on bass, Kyle "Dr. Teeth" Crosby on keys, and Ray "The Ray" DiLallo (did he ever really exist?) on guitar.
---
Overdub Sensation
Selections from a project dubbed "Overdub Sensation".  Simple garage recordings with some gravy poured over them.  Circa 1999-2000-ish.
---
A couple more classics.
"Art School" was a VF staple for years.  It was actually the second song the group ever played together in Gance's basement rehearsal space in Spring of 199..6?  The first being "Muskrat".  "Smoke-In '77" is Dave Weird's account a protest in Washington, D.C.
---
Toxic Future
In the early 2000's after Dave Weird's departure, Gance and Barfy would play as a two-piece in bedrooms to backing tracks, on other bands' stages using their players and would invite their friends in to pick up instruments just to try and make some music noise.  Toxic Future was born as the result of those attempts.  A revolving cast of many good-natured and experimental friends helped give rise to Toxic Future.  Jimmy "The Hitman Jimmy G" Ghaphery (sax), Todd "Toff" Hipps (bass, guitar, bg voc), Will Bryce (percussion, drums), Kyle "Dr. Teeth" Crosby (keys), Eric "E-Rock" Helm (bass), and Lezar Wolf (guitar, anything and everything) spent time in "Toxic Future: The World's Pre-Eminent Voodoo Fishermen Tribute Band".
B-Mixes (rehearsal and jam recordings, edited and augmented)