Podcasting and Content Creation
Today's entrepreneurs and businesses hire Jay Smack to Podcast like a Pro because now, more than ever they cannot remain invisible, struggle to gain exposure and hope for clients to find them.  Jay helps them launch a tech-savvy, content-rich podcast to ignite a surge of high-paying clients, unstoppable credibility and a means to serve the masses.
---
You probably think "I'd love to start a podcast.  I've THOUGHT about it, but I don't know what to say."
Actually, you DO know what to say.  You just may not know how to say it.  Jay can help.  Podcasts are an excellent way to reach and engage with customers. They're also a great way to build your brand, share information about products or services, create valuable impression-generating content and provide customer service.  We can take it from the beginning and go over everything.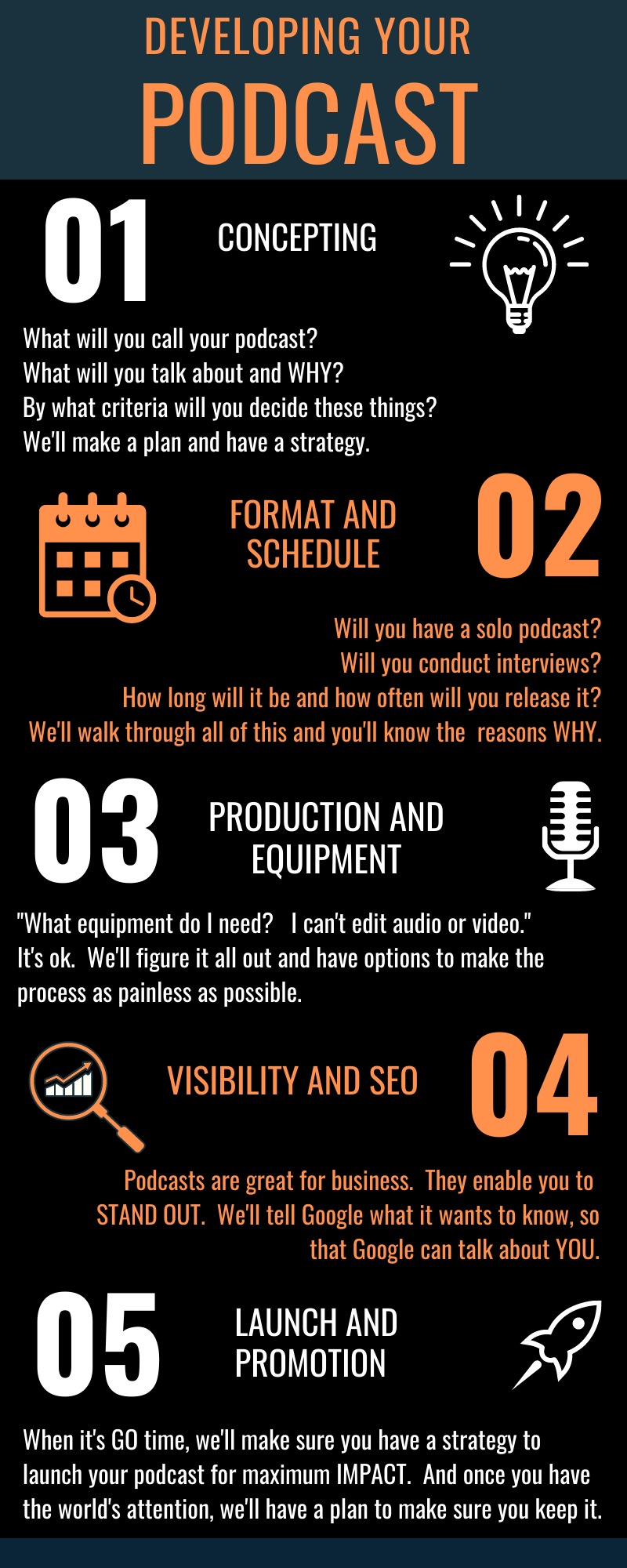 Podcasting is an amazing platform for networking, branding, messaging and seeding – constantly reminding potential customers and collaborators that YOU are the one they need to be talking to.
All these questions can seem daunting at first glance – but don't worry!  It will all make sense.
Or, maybe you don't need all that.
Curious? Let's talk about your podcast.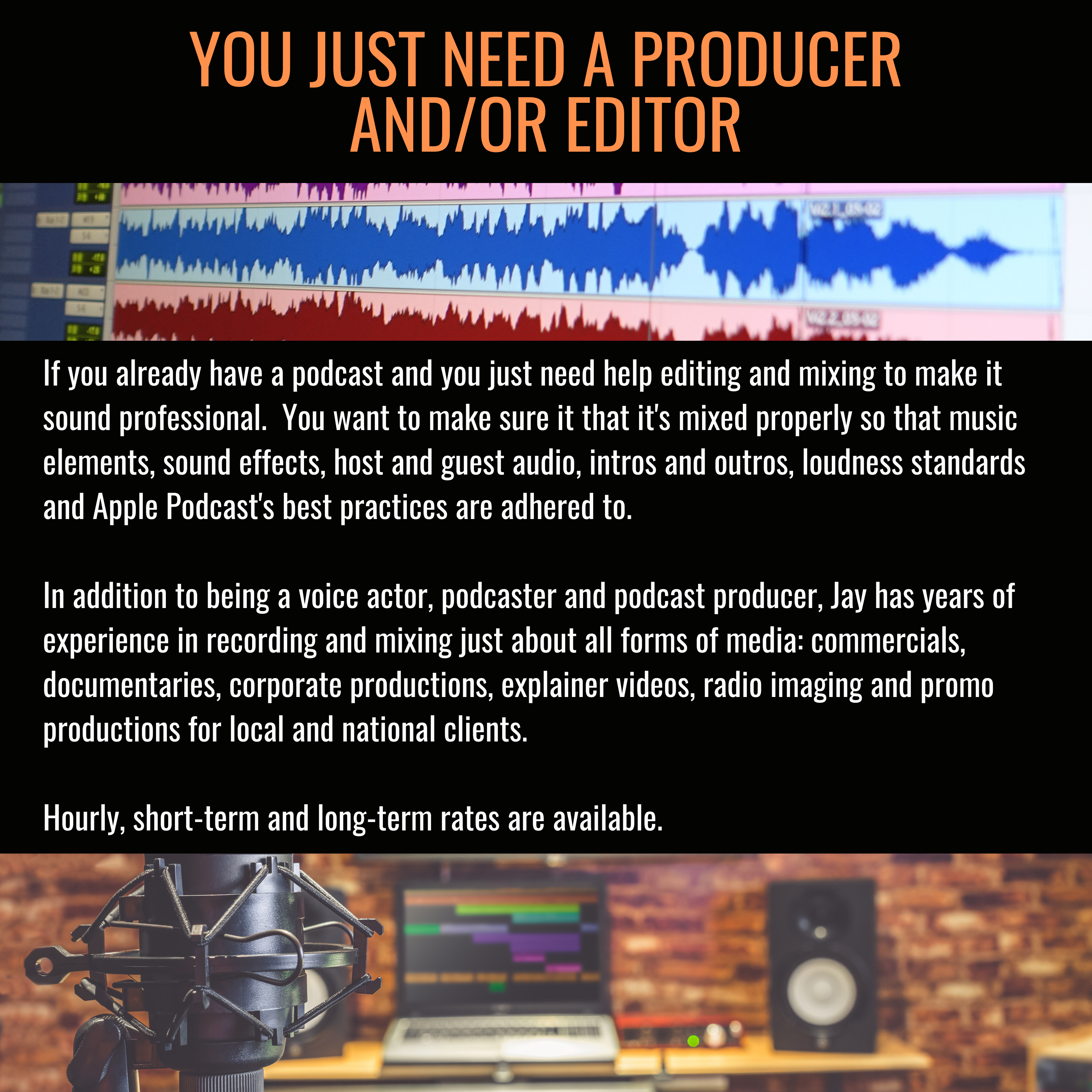 ---
Jay Smack draws upon a long career in broadcasting, copywriting, post-production audio, music production and, of course, podcasting to create podcasts for clients that get them noticed and get them new customers.
In addition to his podcasting clients, Jay Smack currently produces and hosts three podcasts…
The Good Eye Podcast focuses on health, wellness, inspiring stories, creativity and responsible business
StudioB/RVA highlights the music community in the Mid-Atlantic region, and
He also hosts and produces the Synapse Hubcast for Synapse, the internationally and community-minded networking group.
Visit the CONTACT page for bookings, guest speaker inquiries and opportunities and idea submissions.
Click below for videos.