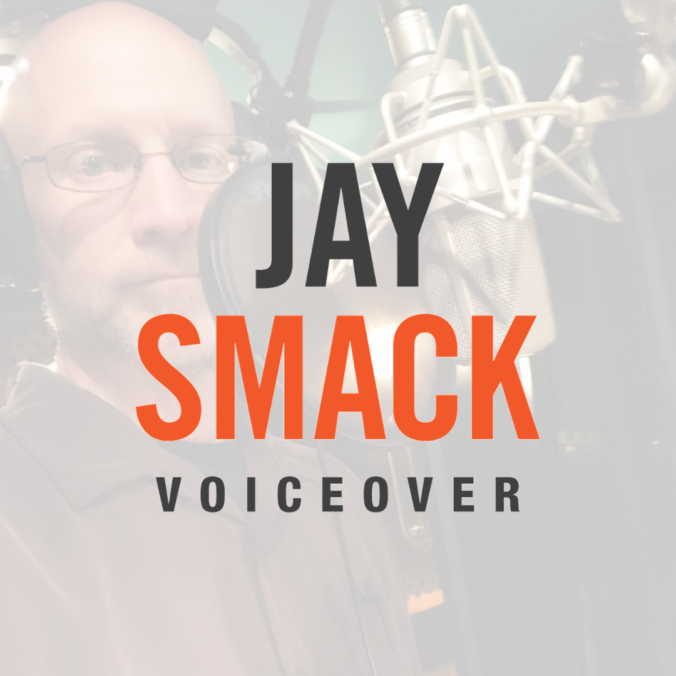 Commercial, characters, narration, e-learning, deep, not-so-deep, guy-next-door, warm, documentary, I've seen, heard and voiced it all.  I'm also an engineer and mixer.  So, with perspective from both sides of the mixing desk, I can be your go-to voice guy and make your job easy because I get what writers are saying, what producers are after and I love taking direction.




COMMERCIAL VOICEOVER DEMO
NARRATION VOICEOVER DEMO
RADIO IMAGING
More…
Commercial Radio

0:13

Commercial Radio

0:41

Radio Imaging

0:09

Documentary - Character

0:27

E-Learning

0:17

Healthcare Radio

0:24

Online Spot

0:32

Jay Smack VO Reel

Jay Smack

1:37
---

Product video
Documentary
Commercial
---
Click here to read some testimonials and see what the cool kids are saying about JaySmackVO.