Thursday's episode, 2017 0921, with:
Minor Poet​, BIG NO​, Dead Frog​, Night Idea​, Get in the Car​, Mylo Shift​, Dr. No​, Bodyshell, Black Mountain Massacre​.
Night Idea at the Broadberry Wed., Sept 20.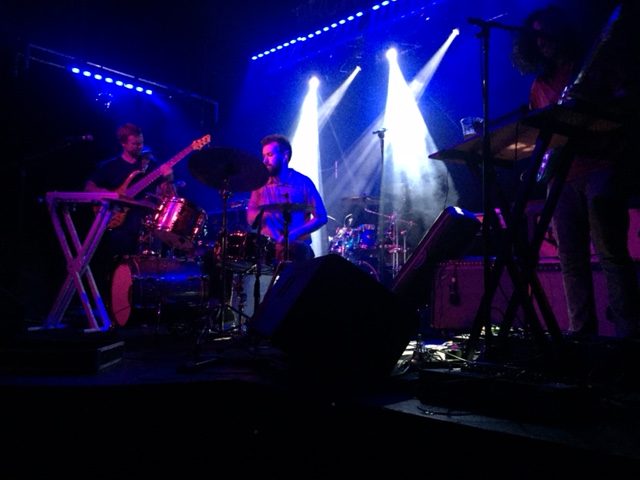 Episodes are usually posted for about 30 days.  Please use the contact page to inquire about archived episodes.
MINOR POET – River Days
-And How!
-Egghunt Records
-released in August
-Andrew Carter with a little help from his friends when he plays live
https://www.facebook.com/minorpoetmusic/
https://minorpoet.bandcamp.com/releases
BIG NO – Get Over Yourself
-Get Over Yourself
-Richmond (via San Francisco)
https://bignobigno.bandcamp.com/album/get-over-yourself
DEAD FROG – My Girl (Turpentine)
-single
-Russell Lacy, Raphael Katchinoff, Andrew Carper (Reggie Chapman on harmonica)
-recorded at Virginia Moonwaler
-mixed mastered at Montrose
https://deadfrog.bandcamp.com/
NIGHT IDEA – Breathing Cold
-Breathing Cold
-released March 2016
-recorded at Gallery 5 by Dave Watkins
-new single "Perfect Water" on Soundcloud
-listen: https://soundcloud.com/night-idea-rva
-started their tour last night at the Broadberry
-back in Richmond at the Broadberry Oct 20
https://www.facebook.com/NightIdeaMusic/
https://nightidea.bandcamp.com/
GET IN THE CAR – Gibbeting
-single
-recorded by John Morand at Sound of Music
-2016
-Richmond
https://getinthecar.bandcamp.com/track/gibbeting-corriveau-version
MYLO SHIFT – Rip Your Heart Out
-Super Secret Singles
https://www.facebook.com/myloshift/
DR. NO – Compliments
-single
-new video produced by Absolute Future Studios
-link: https://www.facebook.com/pg/drnorva/videos/
BODYSHELL – Spy Film
-single
-released in August
-recorded/mixed/mastered at Absolute Future Studios
-at Strange Matter Oct 4 with BLK LLC, Dr. No and Black Mountain Massacre
-Facebook event page: https://www.facebook.com/events/1961565087458339
–https://bodyshell.bandcamp.com/releases
BLACK MOUNTAIN MASSACRE – Running Alone
-single
-released May 2017
-Richmond
-at Strange Matter Oct 4 with BLK LLC, Dr. No and Bodyshell
-Facebook event page: https://www.facebook.com/events/1961565087458339
-https://blackmountainmassacre.bandcamp.com/releases