This mid-week StudioB is a special episode showcasing the bands playing Rockn' to Lockn' at The Broadberry in Richmond Friday, April 14. Doors are at 8 and the show starts at 9. Attendees will decide which of these Virginia bands will go on to play the Lock'n Festival this August 25 – 28 in Arrington, Va. The bands are: The Atkinsons (Richmond), Mighty Joshua (Richmond), Anthony Rosano and the Conqueroos (Norfolk), and Big Mama Shakes (Richmond).
Podcasts are usually posted for 6-8 weeks.  Use the contact page to inquire about archived episodes.
Click for the Broadberry event page.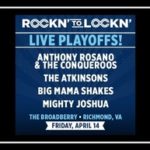 ANTHONY ROSANO AND THE CONQUEROOS – Give Me Strength (@1:05)
-Anthony Rosano and the Conqueroos
-new album released Tuesday April 11
-Norfolk
https://conqueroos.com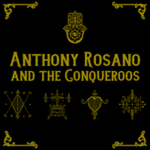 THE ATKINSONS – No Ordinary Home (@4:40)
-Mile Marker
-2011
-Richmond
https://www.theatkinsons.us/
https://www.facebook.com/theatkinsons/

MIGHTY JOSHUA – Clean hands (@10:13)
-single
-Richmond
-available via CD Baby:
https://www.cdbaby.com/cd/mightyjoshua3
https://mightyjoshua.com/
https://www.facebook.com/Mighty-Joshua/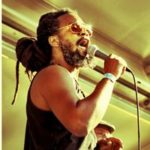 BIG MAMA SHAKES – Toledo (@13:29)
-As She Does
-2015
-Richmond
https://www.facebook.com/events/177904429379440/
https://www.facebook.com/bigmamashakes/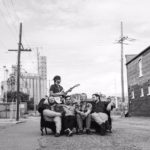 ANTHONY ROSANO AND THE CONQUEROOS – You Don't Know Me (@18:40)
-Anthony Rosano and the Conqueroos
-new album released Tuesday April 11
-Norfolk
https://conqueroos.com
THE ATKINSONS – Caroline (@23:00)
-American Gothic
-2007
-Richmond
-recorded by Steve Barber
-mastered by Bob Rupe
https://www.theatkinsons.us/
https://www.facebook.com/theatkinsons/
BIG MAMA SHAKES – Weight Of A Heavy Heart (@28:17)
-If I Try EP
-2016
-Richmond
https://www.facebook.com/bigmamashakes/
MIGHTY JOSHUA – Warrior (@33:02)
-Mighty Joshua
-2013
-debut album
-Richmond