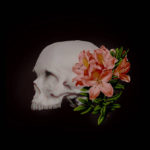 Saw Black
Episodes are published for two months after the original air date.  Please use the contact page to inquire about archived episodes.
This week:
The Atkinsons, Mighty Joshua – two of five Richmond bands in the running to play Lock'n 2017 (along with Devil's Workshop Big Band, Afro-Zen All Stars and Big Mama Shakes).  See all the Virginia bands and vote for your favorite here: https://www.locknfestival.com/RTLvote.
Also this week: Hill Walkers, Saw Black (pictured), Dharma Bombs, Lacy, Jordan Ashby, Irata, Desert Altar, Naked Picures, Don Babylon, Opin.
THE ATKINSONS – No Ordinary Home
-Mile Marker
-2001
-https://www.theatkinsons.us/
-one of 5 RVA bands as finalists to play Lock'n Festival
-Richmond bands up for the vote: Devils Workshop Big Band, Mighty Joshua, Afro-Zen All Stars, Big Mama Shakes, and The Atkinsons.
-see all the Virginia bands in the running and vote here: https://www.locknfestival.com/RTLvote
MIGHTY JOSHUA – Clean hands
-single
-available via CD Baby: https://www.cdbaby.com/cd/mightyjoshua3
-https://mightyjoshua.com/
-one of 5 RVA bands as finalists to play Lock'n Festival
-Richmond bands up for the vote: Devils Workshop Big Band, Mighty Joshua, Afro-Zen All Stars, Big Mama Shakes, and The Atkinsons.
-see all the Virginia bands in the running and vote here: https://www.locknfestival.com/RTLvote
HILL WALKERS – Don't Waste Your Time
-Dark Skies EP
-released December 5, 2016
-Kyle Taylor – Vocals, Timmy Peele – Guitars, Vocals, Austin Tekamp – Drums, Kalani Puana – Bass
-Recorded by Tim Parker
-Mixed by Jeremy Simmons, Tim Parker and Timmy Peele
SAW BLACK – Kiss
-Azalea Days
-released February 10, 2017
-All songs written by Saw except "Dirty Work," which was co-written with Pete Curry. Austin Tekamp played drums on "Guess I'm Here" and "Andy." Parker Black played drums on "Dirty Work." Pete Curry played bass on "Andy" and keys on "Criminal Cigarettes," and all but drums on "Dirty Work."
-buy his music: Spotify: https://smarturl.it/AzaleaDaysSTR
-iTunes: https://smarturl.it/AzaleaDaysDL
– CD/Cassette: https://bit.ly/AzaleaDays
–www.sawblack.bandcamp.com
DHARMA BOMBS – Virginia Swing
-Live on WRIR
-Recorded on Edge of Americana during WRIR's fund-drive on October 25th, 2016. Support independent public radio
-free download: https://dharmabombs.bandcamp.com/album/dharma-bombs-live-on-wrir
-released October 25, 2016
-Produced by 97.3 WRIR Richmond Independent Radio
-Sound Engineering by Richard Schellenberg
Members: Trey Hall – Guitar/lead vocals, Drew Brunson – Upright Bass/backup vocals, Josh Smith – Clarinet, Stephen Moser – Trumpet/backup vocals, Chris Gatens – Mandolin/banjo/backup vocals, Clay Trinkle – Tenor saxophone/mandolin/backup vocals
LACY – Sonic Messiah
-Sonic Messiah
-buy it: https://lacysongs.bandcamp.com/album/sonic-messiah
-Steven Sullivan of the Fredericksburg band Alluvion (www.facebook.com/OfficialAlluvion)
-LACY'S  first show will be at Daddios grill in Richmond on March 3rd with Helena Goldberg, Black Cat Crosses and Hatchers Run — all acoustic, Americana, Roots, Bluegrass show
JORDAN ASHBY – Fumes
-single
-Lynchburg
IRATA – Deluge
-Vultures
-Greensboro
-https://www.facebook.com/iratabandofficial/
-buy it: https://iratalive.bandcamp.com/album/vultures
DESERT ALTAR – Pale Rider
-Basement Demos
-Live recorded demos from the band's basement practice space.
-released December 22, 2016
-Recorded/mixed/produced by Zach Snowden.
-buy it: https://desertaltar.bandcamp.com/album/basement-demos-dec-2016
-May 21 at Strange Matter: https://www.facebook.com/events/272397816526868/
NAKED PICTURES – Wade The Water
-Wade The Water
-released October 2016
-Grant – Bass & Vocals, James – Drums, Zach – Guitar
-Recorded & Mixed by Naked Pictures
-https://nakedpicturesrichmond.bandcamp.com/album/wade-the-water
DON BABYLON – Trash and Other Places You Go When You Die
-Babe
-engineered & mixed by John Morand
-produced by Don Babylon and John Morand
-mastered by Bryan Walthall at Stereo Image
OPIN – Flee
-S/T
-single
-pre-release available now, releases March 24
-new on Egghunt Records
-from Egghunt Records website: "Opin is the S/T release from one of Richmonds's newest and most unique acts. The brainchild of Landis Wine & Tori Hovater (White Laces), Opin push at the boundaries of modern electronic music, mixing loops, gamelan, horns, and distressed synths w/decaying pop melodies. The album was co-produced by Wine with Jeff Zeigler (War on Drugs, Nothing, Kurt Vile), mastered by Joe Laporta (David Bowie, Beach House, Run The Jewels) and features performances by Chris Ward (Pattern is Movement, St. Vincent) & David Hood (No BS Brass Band)."
-https://egghuntrecords.bandcamp.com/album/opin-s-t
-https://www.egghuntrecords.org/products/586031-opin